The EU must ensure better housing for dairy cows, ducks, geese, and quail to improve their welfare, confirmed scientists at the European Food Safety Authority (EFSA) in new opinions published today. They confirm that permanently tying cows in stalls and caging ducks, geese and quail are detrimental for their welfare. We welcome the recommendations and call for the incorporation of these conclusions in the pending proposals to revise EU animal welfare laws, expected to be adopted later this year.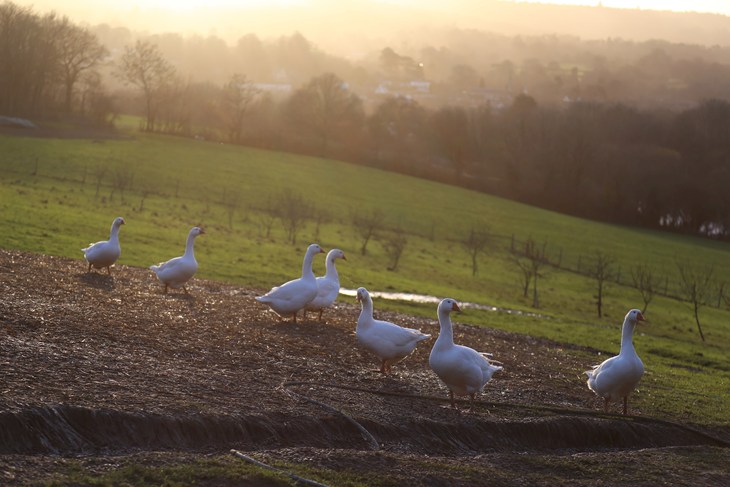 The science
The scientists state that dairy cows 'permanently tied in stalls have impaired welfare', as they are unable to rest properly or perform behaviours linked to their pregnancies. Lack of appropriate housing also leads to painful injuries and health problems like mastitis. EFSA recommends access to pastures, thick bedding material and brushes to help them stay clean and comfortable, as well as an indoor area of a minimum of 9 m² per cow. We welcome these recommendations. Even in EU organic farming the standards are quite low, with 6 m² per cow for the indoor area (see Annex I).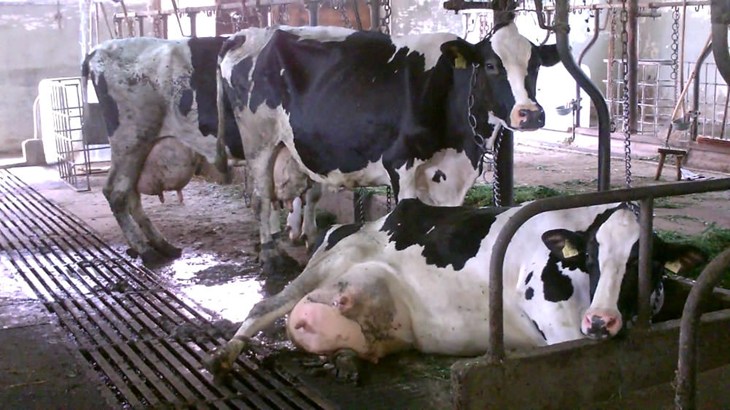 EFSA also confirms that when caged, ducks, geese and quail suffer from "restriction of movement, group stress, inability to perform comfort behaviour, bone lesions, soft tissue lesions and integument damage, locomotory disorder, inability to perform exploratory or foraging behaviour and inability to perform prelaying and nesting behaviour." Therefore, the scientists recommend that these birds should not be caged and state that if enclosed, they need to be given more space. For ducks and geese, there should be access to open water and an outdoor area. The birds should be in a space high enough to let them jump or fly up without injury, which for quail they estimate to be 1.5 meters. 
European democracy at stake
"Science is clear – ducks, geese and quail must not be caged, and dairy cows must not be tied into small cubicles," said Olga Kikou, Head of Compassion in World Farming EU. "We expect that EU politicians will dutifully listen to science and deliver on their promise to end the use of cages in farming and give farmed animals a life worth living." 
"European citizens have long been waiting for the EU reform on animal welfare, yet Big Agriculture lobbyists are engaged in an all-out battle to stall or reverse progress. These vested interests are putting European democracy at stake, even more so with the European elections just around the corner. All eyes turn to the Commission now," Olga added.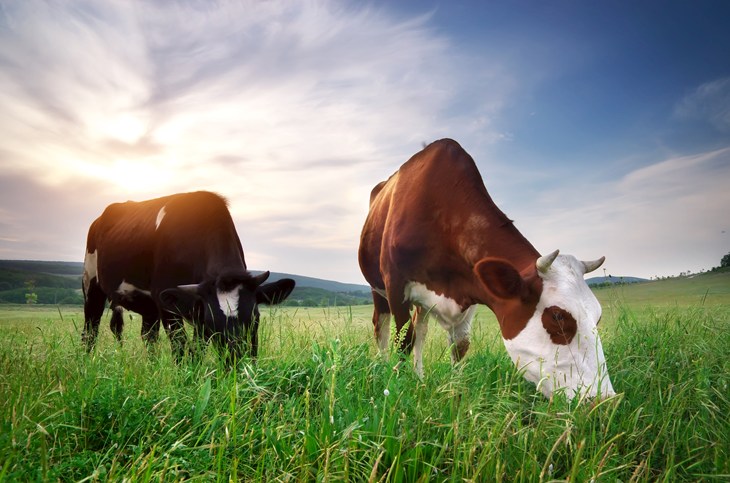 Factory farming
The European Union is the largest milk producer and has about 20 million dairy cows. Dairy cows must give birth to one calf annually in order to produce milk for 10 months of the year. Their newborns are taken away shortly after birth and the cows are usually artificially inseminated within three months of giving birth. Lameness and mastitis are very common conditions caused by poor housing and husbandry practices.  
Around 35 million ducks and geese are farmed for foie gras in the EU every year, with the top three producers being France, Hungary and Bulgaria. Over ninety percent of these are ducks. Most of them are imprisoned in cages for the last two weeks of their lives so that they can be force-fed. Both caging and force-feeding are inhumane practices and completely unnecessary. EFSA did not comment on force-feeding as this was not included in the mandate they were given by the European Commission.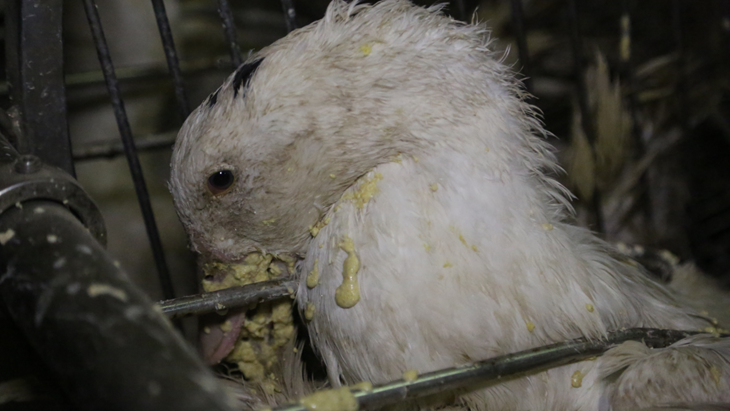 Give animals a life worth living
Every year, at least 300 million farmed animals spend all, or a significant part, of their lives imprisoned in cages – from sows in farrowing crates to egg-laying hens in so-called 'enriched' cages. The European Commission, however, has committed to end the use of cages in animal farming, in response to the End the Cage Age campaign supported by 1.4 million Europeans, which Compassion in World Farming coordinated. 
As part of the legislative process to revise the EU animal welfare rules, the European Commission has mandated EFSA to produce a number of scientific opinions. It has already published scientific reports on laying hens, meat chickens, pigs, transport and relevant health-related risks. These two opinions (on dairy cows and ducks, geese and quail) were the last to be produced before the expected legislative proposal expected for later this year.
For more information about our calls regarding the revision of the EU farmed animal legislation, please read our policy briefing. With regards to caged farming in particular, please see our report and scientific briefing.