Ahead of an upcoming EU Commission proposal to ban cages for farmed animals, the EU Food Safety Authority (EFSA) called on Wednesday for an end to the severe restriction of movement of female pigs (sows).
The terrible conditions 
At present, the vast majority of sows in the EU spend about half their lives locked in crates so tight, preventing practically all movement apart from standing up or lying down.
When in confinement, sows cannot perform innate behaviours like foraging, exploring or caring for their young, says the EU agency, adding that they also experience hunger, heat stress and suffer from wounds.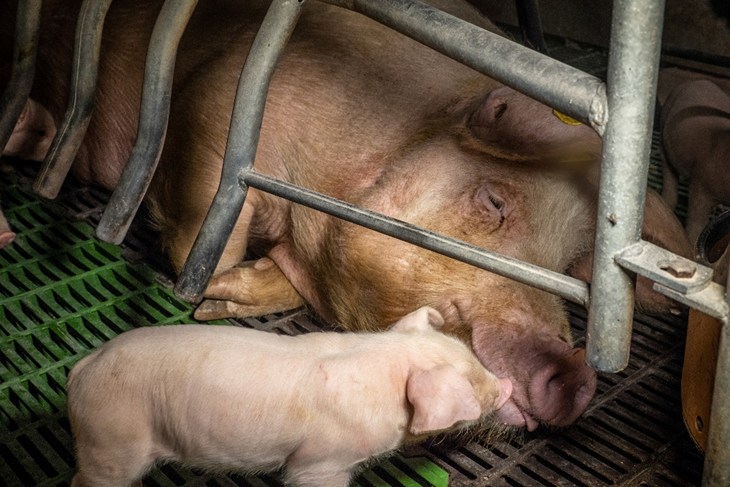 The agency's recommendations 
The agency concludes that the welfare consequences of restriction of pregnant pigs "cannot be mitigated except by removing the animals from the stalls" and it recommends that pregnant sows are kept in groups instead.
EFSA also recommends that when nursing their piglets, sows should be kept in spacious individual pens, instead of small crates. "Pens (in which the sow can turn around) provide more behavioural freedom for sows compared to farrowing crates (in which she is fixed between bars)," states the agency.
Our take
"Citizens have repeatedly said loud and clear that the European Union needs to end the horror that mother pigs are currently subjected to. The Union's official scientific body has just confirmed what citizens have known all along – sows suffer in crates, and this is completely unnecessary as viable alternatives exist," said Olga Kikou, Head of Compassion in World Farming EU.
"The EFSA report offers more proof that the EU cannot continue to drag its feet. The European Commission must present its long-awaited proposal to ban caged farming by mid next year," Olga added.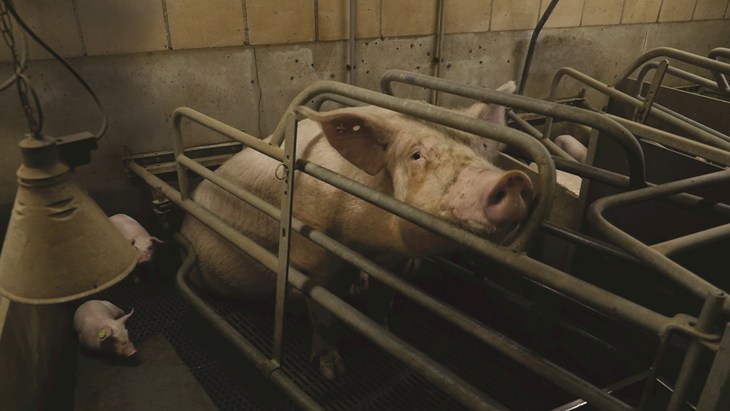 Context
Last year, the European Commission committed to introducing legislation to end the caging of EU farmed animals and asked on EFSA to produce scientific opinions that will feed into the legislative proposal, expected in 2023.
This was made in response to the 'End the Cage Age' European Citizens' Initiative, led by Compassion in World Farming, which gathered 1.4 million verified signatures from citizens across the EU and was the first successful initiative for farmed animals.
Most recently, on 7 July 2022, Compassion in World Farming released a major undercover investigation showing the immense suffering caged female pigs continue to endure.
For more information, please email eu.office@ciwf.org