Today, on 13 October 2022, we celebrate World Cage Free Day for the third consecutive year now.
A day set to raise awareness of the miserable lives of farmed animals confined in cages.
A day that we soon hope to celebrate knowing that this obsolete and cruel practice is banned in the EU once and for all.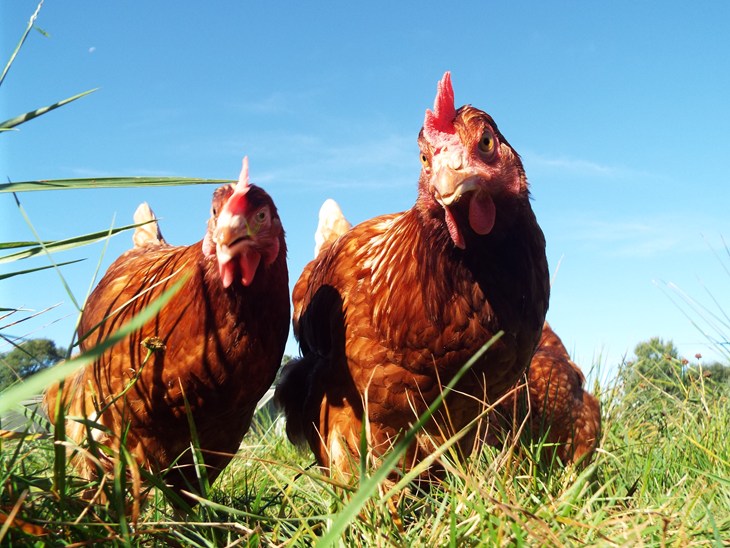 Four years of citizen mobilization
It all started in 2018, when together with 170 organisations we launched the End the Cage Age European Citizens' Initiative – a referendum-like petition allowing Europeans to propose legislation.
In the EU, each year over 300 million farm animals – including hens, quail, rabbits, sows and ducks – spend most, or all of their lives in cages that prevent them from very basic movements and natural behaviours. European citizens are aghast of this cruelty and want it to stop.
1.4 million people signed the European Citizens' Initiative, within one year of the launch. Then its success culminated in 2021 when the EU Parliament voted overwhelmingly in support of a cages phase-out.
Shortly after, in the same month, the European Commission made a historic commitment to prohibit cages for hens, mother pigs, calves, rabbits, ducks, geese and other farmed animals, looking at a phase-out date by 2027.
Today we cheer for this unprecedented commitment, but we keep our eyes out for all potential threats to the realisation of this much needed change.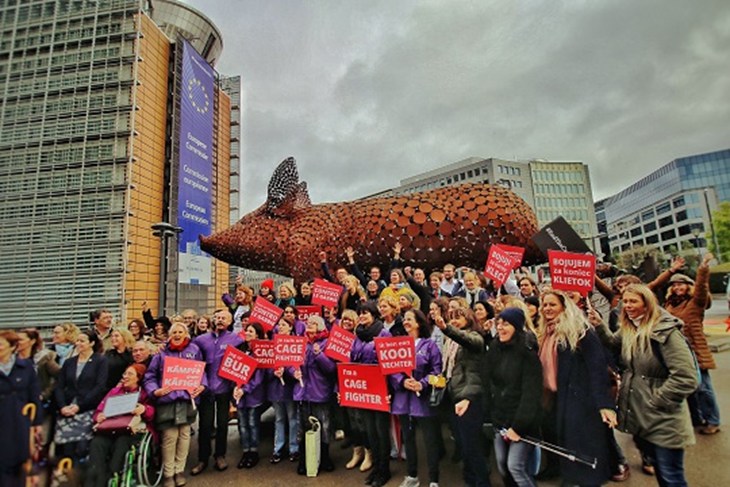 Parma ham suppliers under the spotlight
Until all animals are free from cages, we will keep under the spotlight the unjust treatment they are subject to, and we will continue to expose the cruel realities of industrial farming.
Our latest undercover investigation, released in July this year, shows powerful footage from 16 farms across Italy, Spain, France and Poland and reveals the cruelty, torment and frustration that mother pigs are forced to endure when caged.
The farms we investigated include those supplying so-called 'premium' products – Parma and Bayonne hams. We found out that sows on these farms were kept in the same extreme confinement as those on 'standard' farms.
About 85% of all mother pigs in the EU are forced to spend nearly half of their adult lives in a cage where they cannot even turn around.
In fact, the EU food watchdog, the EU Food Safety Authority, recently confirmed that the current severe restriction of movement that mother pigs need to endure is unnecessarily inflicting suffering, as viable alternatives exist. The EU Commission must finally end this cruelty and propose the much-awaited ban on cages next year, when it will be revising the animal welfare legislation.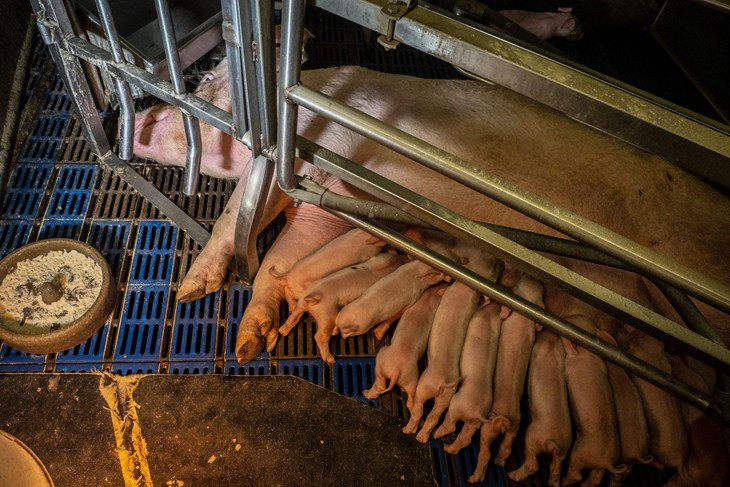 No one left behind
Farmers must not be left behind during the transition to a cage-free future. Both EU and national financial mechanisms can be used to support the transition to cage-free animal agriculture across the EU, concludes a report released in March by the Institute for European Environmental Policy, which we commissioned. Some of this financial support is already available to farmers.
Don't stop me now!
During our campaign we saw the true faces of the Big Agribusiness lobbies defending cruel practices to safeguard financial gains. It proved to be a particularly challenging battle, against their army of lawyers and spin-doctors.
But this did not stop us and won't stop us until we End the Cage Age.
The evidence of the suffering of animals in cages is irrefutable. The EU Commission must present a timely and effective proposal to end the use of cages, once and for all.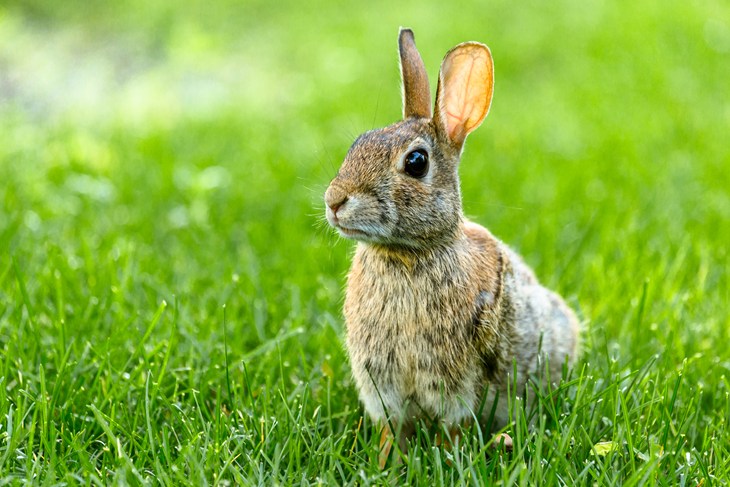 For more information, please email eu.office@ciwf.org