Published 13/10/2021
Today, on World Cage Free day, we reflect on the tragic lives of hundreds of millions of farmed animals in industrial farms. Every year over 300 million animals in Europe spend all, or a significant part, of their lives imprisoned in cages.
Egg-laying hens and rabbits raised for meat are kept in space about the area of an A4 sheet of paper, and almost all sows spend half of every year inside crates in which they cannot even turn around. This causes tremendous suffering, as these sentient beings cannot perform most of their natural behaviours.
But today is also a day that we have reason to celebrate the progress achieved through the 'End the Cage Age' European Citizens Initiative' (ECI).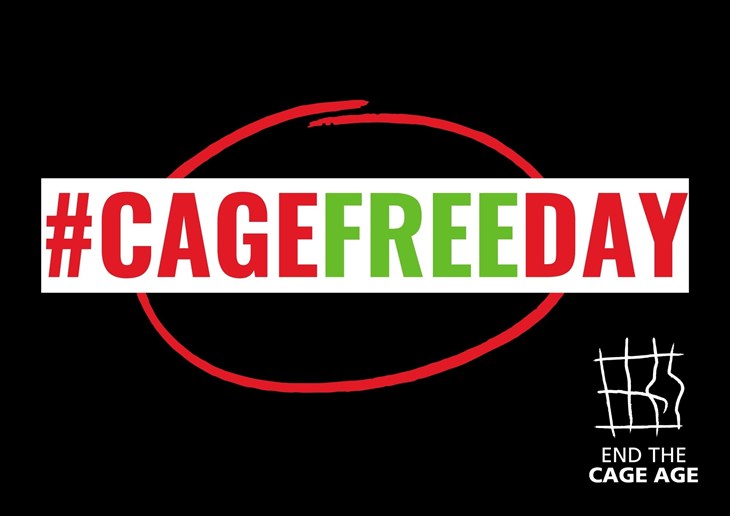 The journey that brought us here
It all started in Brussels back in September 2018 when, with the help of key Members of the European Parliament, the Initiative was launched.
Soon enough, we realised that we had created one of the biggest political pushes in the history of farmed animal welfare. The ECI received support from a network of over 170 organisations, several celebrities and numerous Members of the EU Parliament working for cage-free farming.
This is how we achieved what had seemed impossible – 1.4 million validated signatures from citizens in 28 countries.
MEPs started mobilizing others inside the European Parliament to persuade the European Commission into action. Food companies joined the call, asking for the phase out of the use of cages in animal farming, starting with egg-laying hens. Civil society organisations followed, emphasising the link between banning cages and environmental as well as sustainability objectives.
This wide mobilisation soon started yielding results, with the positive response from EU Agriculture Commissioner Janus Wojciechowski, and finally with the words of Health Commissioner Stella Kyriakides, who is in charge of animal welfare.
On 30 June 2021, the European Commission made a historic commitment to phase out cages in animal farming across the EU, by prohibiting cages for hens, mother pigs, calves, rabbits, ducks, geese and other farmed animals, looking at a phase-out date by 2027.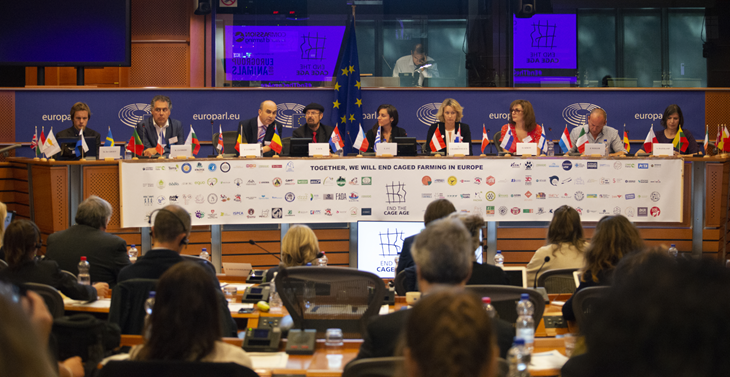 What future looks like
Looking ahead, there are still many steps the EU needs to take before the phase-out.
"There are many rival stakeholders already trying to sabotage the implementation, shifting the focus away from those issues requiring major reforms and drastic changes in the status quo.  We will work hard to ensure that the phaseout doesn't undergo further delays, finally putting an end to caged farming," said Olga Kikou, Head of Compassion in World Farming EU.
"A great part of our work will target Member States, making sure these have the necessary tools to proceed with the much-needed shift towards a cage-free EU," she added.
The ECI has been a great demonstration of how the public are increasingly aware of the serious problems with the welfare of farmed animals. The more we learn about animals' cognitive abilities, their personalities, their needs, the more we understand that it is our duty to protect them. The animal advocacy movement is growing, and more and more voices are being raised against factory farming and cruel farming practices.
Ending the caging of animals, as part of a transformative change in animal agriculture, will significantly contribute towards building a more sustainable food system, a top issue in the EU Climate Agenda.