A new investigation by Politico revealed today that the main farm lobby in Brussels does not represent smallholders, yet it has a deep-rooted influence on the EU decision-making process.
The investigation shows that Copa-Cogeca – an organisation that claims to speak for "over 22 million European farmers and their family members" – represents vested interests of big industry players. The journalists established that through dirty lobbying tactics, it has managed to establish itself as the leading organisation in Brussels to influence decision-makers.
Puppet masters
"For the NGOs in the Brussels bubble, it has never been a secret that Copa-Cogeca does not stand for small-holder farmers, nor those that practice sustainable farming," said Olga Kikou, Head of Compassion in World Farming EU.
"As recent votes have revealed, they are literally killing the European Green Deal acting as puppet masters. Their ideological war on environmental progress is mimicked in their tooth-and-nail battle to keep factory farming of animals on life support," she added.
"Just a few weeks ago, we revealed that they are banking on junk science to thwart progress regarding the animal welfare legislation – including the ban on caged farming that the Commission committed to two years ago. Copa-Cogeca's influence on the EU institutions is dangerous for democracy. In fact, EU citizens and future generations are the losers from these political games," she added.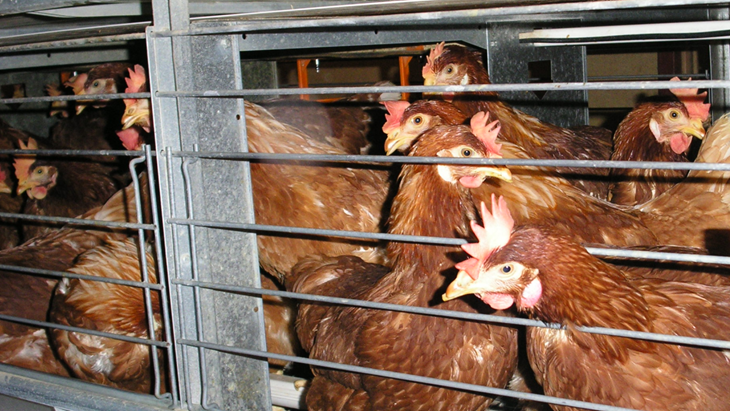 The European Commission has committed to end the use of cages in animal farming, in response to the End the Cage Age campaign supported by 1.4 million Europeans, which Compassion in World Farming coordinated.
Do not hesitate to email us at eu.office@ciwf.org