This summer, the European Commission will propose a comprehensive revision of the EU's animal welfare laws. It has committed to put forward a ban on cages for all farmed animals, including hens, pigs and calves. It will also publish new draft minimum welfare requirements for how animals are kept on farms, transported and slaughtered. It is also considering creating a new EU-wide animal welfare label.
To discuss these issues we are organising a high-level conference, 'Overhauling EU Farm Animal Welfare Laws', on 28 March. 
The programme can  be found here.
This one-day event will take place at the Residence Palace in Brussels and it will also be web-streamed. A plant-based lunch will be served and the conference will be followed by a networking reception.
Our speakers
European Commissioner Stella Kyriakides will give the keynote address and MEPs Tilly Metz and Anja Hazekamp, President and Honorary President of the European Parliament's Intergroup on the Welfare and Conservation of Animals, will be our hosts.
The Conference will provide a forum for discussion regarding the need to align EU laws with the latest science and move away from the cruel practices which are so prevalent in animal agriculture. Panellists include representatives of the governments of Sweden, Austria and Belgium, as well as from the European Food Safety Agency (EFSA).
Documenting cruelty
The Conference will include an exhibition with works from award-winning photographer Jo-Anne McArthur and her colleagues. Jo-Anne will speak about animal photojournalism and will present compelling images published by her non-profit agency, We Animals Media.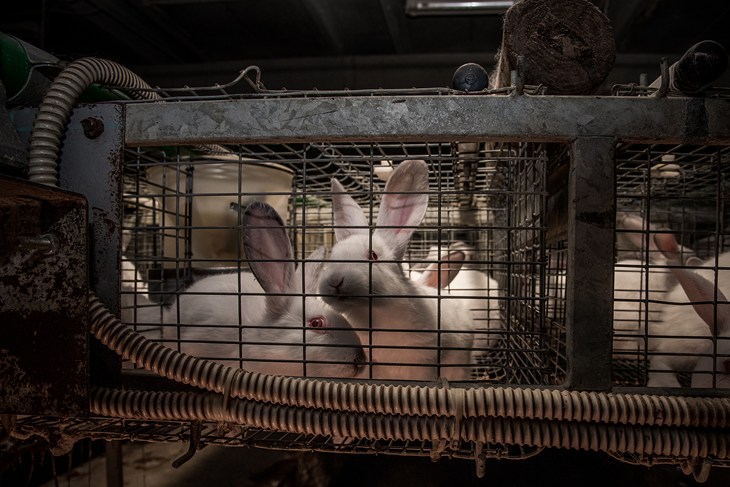 Watch here
Do not hesitate to email us at eu.office@ciwf.org