On 24 January 2023 Compassion in World Farming is organising a roundtable in Brussels to launch its pioneering new report Rethinking EU Aquaculture for People, Planet, and Animals.
Panelists will discuss how to improve the welfare of farmed fish and the sustainability of aquaculture in the EU, ahead of the European Commission's proposals for revising EU animal welfare legislation due later this year.
The event will be hosted by MEPs Francisco Guerreiro (Portugal, Greens/EFA) and Anja Hazekamp (The Netherlands, The Left). It will bring together leading aquaculture and fish welfare policy experts, as well as members of the European Parliament and the Commission.
The roundtable will take place at the European Parliament in Brussels, Spinelli Building, room 1E3, from 13:00 until 14:30 CET. You can register here by 22 January 2023, if you would like to attend in person. The event can be followed online as well here (Meeting number: 2734 423 6383, Password: T16C) or you can join by phone (+32-2-894-8317, code 273 442 36383).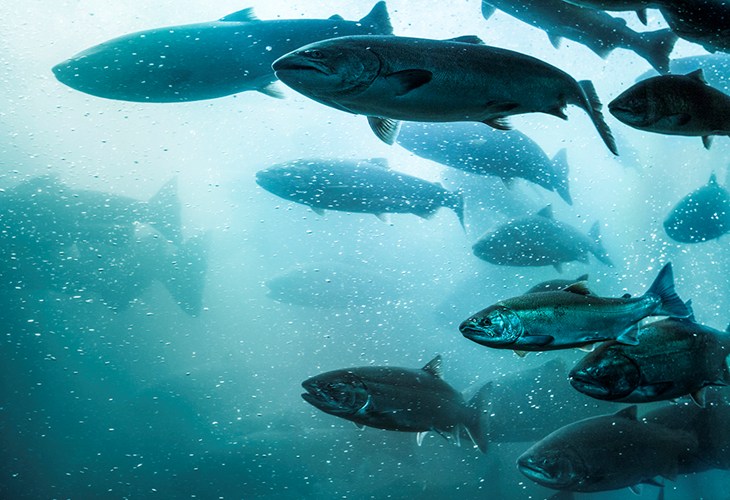 Fish welfare and sustainable aquaculture
Rethinking EU Aquaculture for People, Planet, and Animals argues that improving the welfare of farmed fish and farming lower in the food chain is key to making European aquaculture more sustainable as it often leads to less pollution, lower antibiotic use and greater food security.
The report is the first to draw together the sustainability and environmental issues caused by intensive EU fish farming, the need to move away from this type of production to improve animal welfare and create a more sustainable industry, and to give clear policy solutions for legislators. It calls for strict new EU welfare requirements for fish and policies that promote sustainable alternatives like farming seaweed.
Nearly 90% of assessed wild fish stocks are overfished or fished at their maximum yields and aquaculture is often heralded as a solution. However, a large proportion of modern aquaculture farms carnivorous fish like salmon, trout or tuna, which actually contributes to overfishing and creates many environmental and welfare problems.
The intensive feed-based systems in these fish farms require feed made from fish that could be used for human consumption, such as anchovy or sardines. Thus, these systems typically result in a net loss of food available for people.
Between 0.5 and 1.2 billion fish are farmed every year in the EU. To maximise profit, fish are commonly reared at high stocking densities and are often killed inhumanely without prior stunning, causing tremendous suffering. Farmed fish have strikingly high mortality rates and many die before slaughter.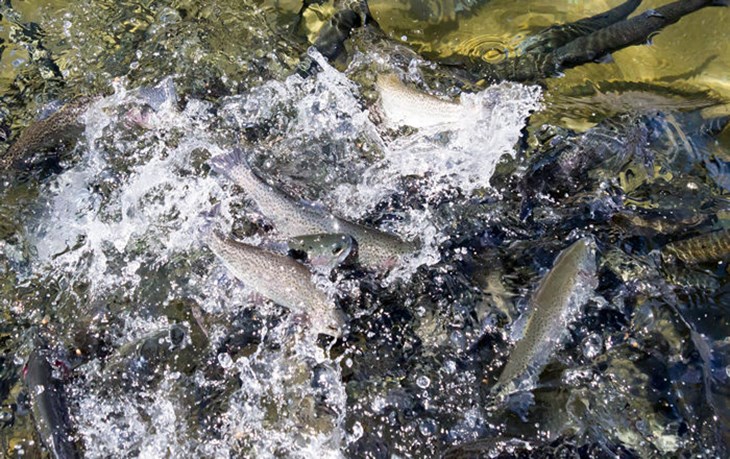 Our hosts
Francisco Guerreiro, Portuguese MEP from the Greens/EFA group. He is a member of the Parliament's committees on Fisheries and Agriculture.  
Anja Hazekamp, member of the Dutch Party for the Animals, MEP from The Left political group and member of the Committees on Fisheries and on Environment, Public Health and Food Safety.  
The panel discussion
Krzysztof Wojtas, Head of the Fish Policy team of Compassion in World Farming, will outline why the revision of animal welfare legislation would be incomplete without addressing fish welfare.
Christine Xu, Head of Strategic Initiatives at the Aquatic Life Institute, will present key considerations for achieving sustainable EU aquaculture.
Joao Luis Saraiva PhD, an ethologist focusing on fish welfare at the Algarve Centre of Marine Sciences and working on the FishEthoBase at Fairfish, will talk about fish welfare, with a presentation titled: "Fish have minds but who minds the fish?"
Tobias Troll, Marine Policy Director at Seas at Risk, will talk about how to reduce the "aquatic foodprint" and what are the pathways for low-impact alternatives to our aquatic food system.
Ester Alaez Ponz from the animal welfare unit of the European Commission's department for Health and Food Safety will provide an overview of the revision of the EU animal welfare legislation.
Felix Leinemann, Head of the Blue Economy Sectors, Aquaculture and Maritime Spatial Planning unit of the EU Commission's department for Maritime Affairs and Fisheries will be talking about the implementation of the Commission's Strategic Guidelines for a more sustainable and competitive EU aquaculture.
For more information, please email eu.office@ciwf.org.