BRUSSELS, 9 December 2021 – The phaseout of cage systems in EU animal farming to which the European Commission has committed will inevitably bring challenges, but this is not a valid reason to delay the transition beyond 2027, Compassion in World Farming EU said today.
Olga Kikou, Head of Compassion in World Farming EU, was speaking during a panel discussion on the cages phaseout at the conference EU Animal welfare today & tomorrow hosted by the Commission.
"We need to ban cages as soon as possible as these represent a cruel system that doesn't belong to our present society," she said. "We can learn lessons from the past. The phaseout of barren battery cages for hens took longer than planned and even after the end of a long transition period many Member States still didn't comply with the law. [For the phaseout of all caged systems] we need to implement a transition period that is as short as possible, and we need to be strict about it."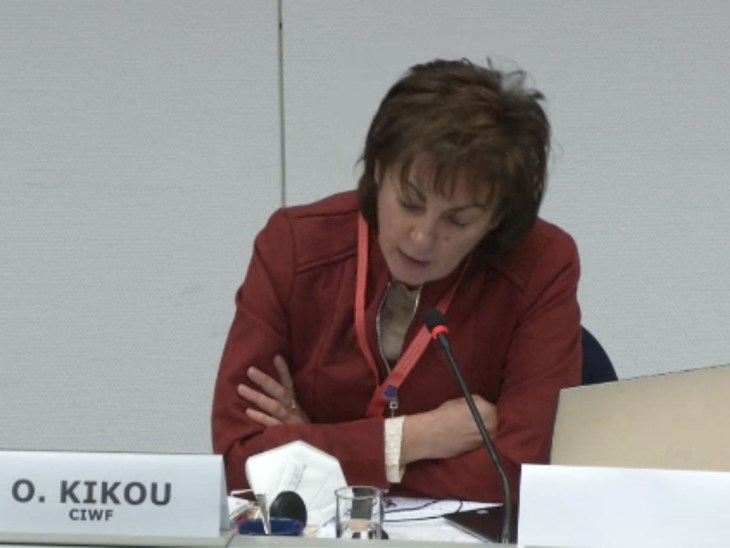 Two key women united for animal welfare
EU Commissioner for Health and Food Safety Stella Kyriakides and Dr Jane Goodall, PhD, DBE, Founder – The Jane Goodall Institute and UN Messenger for Peace, also spoke in favor of shifting to more plant-based diets. "I stopped eating meat when I heard about factory farming. I looked at the piece of meat in my plate and I thought this symbolises pain, fear, death. I don't want to eat it!," Dr Goodall said.
Both underlined the significance of the 'End the Cage Age' European Citizens' Initiative, which was signed by 1.4 million citizens across all EU countries and led to the Commission's commitment. "In a democracy we have the duty to make citizens' voices heard even if this entails compromises." Commissioner Kyriakides emphasized.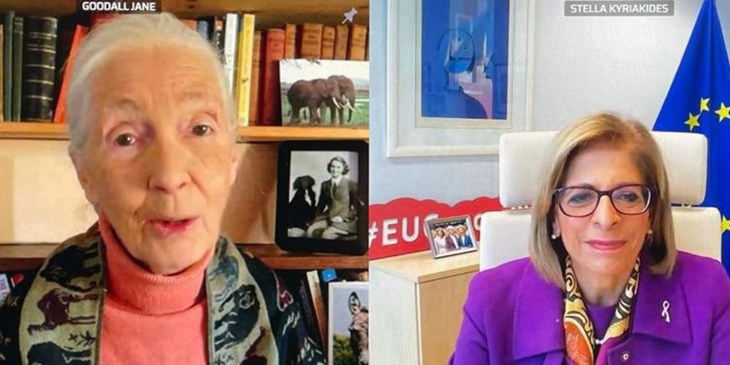 Quality over quantity, a system change
Ms. Kikou pointed out that, in making EU animal agriculture less intensive, ending caged farming would help to deliver the environmental benefits sought by the EU Green Deal.
"Over 9 billion land animals are slaughtered in the EU every year. The current industrial agriculture system requires huge quantities of feed whose production is causing enormous deforestation and irreversible land degradation around the world. Shifting to a different model of agriculture in which we privilege quality over quantity, with fewer animals in much better conditions, will be good for animals, humans and the planet," she said.
Ms Kikou added that reducing the number of animals kept in close confinement by banning cages would also help prevent the spread of zoonotic diseases. This point was validated by a European Food Safety Agency scientist participating in the panel discussion who said "shifting to outdoors systems does not represent a threat to biosecurity, which can be achieved also without cages."
Our priorities for Animal welfare
The conference also addressed crucial animal welfare issues during transport, slaughter and at farm level. Compassion in World Farming EU calls for the following changes to be included in the revision of EU animal welfare legislation currently under preparation by the Commission:
Ban live animal exports to third countries by all transport modes and replace them with trade in meat, carcasses and genetic materials;

Adopt measures to reduce and effectively regulate transport of animals within the EU;

Ban painful stunning and slaughter methods (e.g. CO2 stunning for pigs, grinding up of live male chicks);

Adopt species-specific legislation for the protection of all species currently not covered, including invertebrates and aquatic animals;

Implement a mandatory EU method of production label for all animal products.
For more information, please email eu.office@ciwf.org