Published 10/03/2021
On 3 March 2021, Portuguese Member of the European Parliament (MEP) Francisco Guerreiro (Greens/EFA) presented a proposal for the European Parliament to take a position on fish welfare in aquaculture through a so-called own-initiative report. MEP Guerreiro talked about this in the last meeting of the official group of MEPs working to improve animal welfare. Compassion in World Farming celebrates this important step for farmed fish.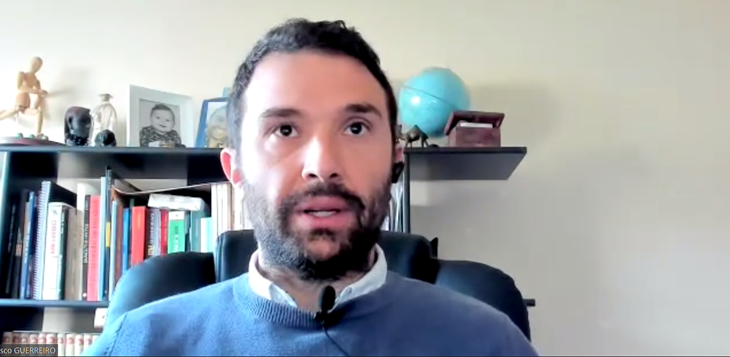 Fish are recognised as sentient animals in European legislation. This is supported by scientific evidence demonstrating that fish are capable of affective states of pain, fear, and psychological stress. Yet, fish are not well protected by European legislation.
The lack of protection by EU legislation is particularly significant when the number of individuals is considered – the EU farms between 0.5 and 1.2 billion fish per year. Therefore, the welfare of farmed fish must be urgently addressed by the EU.
Every year 3 trillion fish are slaughtered worldwide. That's 40 times more than all the cattle on Earth.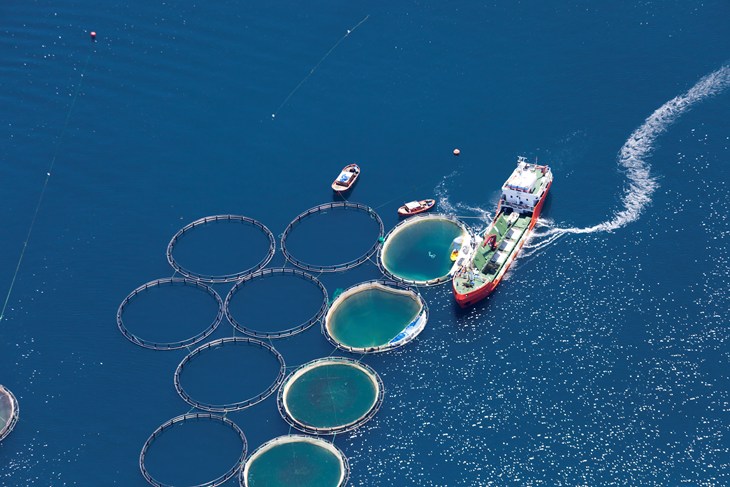 EU citizens want better protection for fish
The EU should pay attention to this important topic, not only for the billions of animal lives involved, but also because consumers care about better welfare standards for farmed fish. In 2018 Compassion in World Farming, together with Eurogroup for Animals, carried out an EU survey on consumer attitudes to fish. The survey showed that 79% of EU citizens think that the welfare of fish should be protected to the same extent as the welfare of other animals we eat, and that it should be better protected than it is now.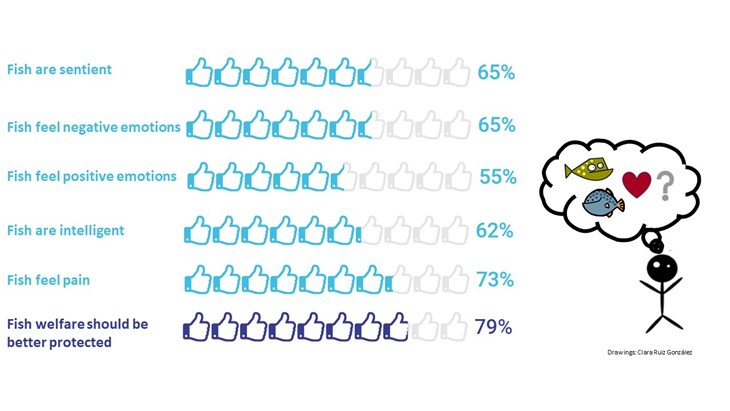 Note: European consumers perception of Fish Welfare evaluated in a survey commissioned by Compassion in World Farming and Eurogroup for Animals in 2018. Blue colours indicate the percentage of people that agree with the statements proposed in the survey about fish sentience.
Fish welfare exhibit in EU Parliament
Compassion has been actively working to improve the lives of farmed fish at EU level. In November 2019, together with MEP Francisco Guerreiro and eight other MEPs from a spectrum of political parties, Compassion in World Farming organised an exhibition  in the European Parliament highlighting the need for fish welfare legislation in the EU.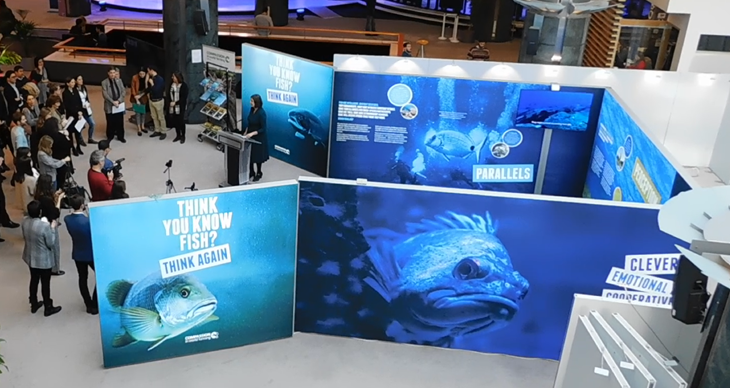 MEPs call for better fish welfare
This was a continuation of our actions to raise profile of fish welfare among EU decisionmakers. It came few months after an event we organised in the European Parliament, titled "How to put fish welfare at the heart of the EU aquaculture", that was hosted by MEPs John Flack (ECR, UK) and Anja Hazekamp (GUE/NGL, the Netherlands) and gathered MEPs, member states representatives, scientists and fish farmers in a discussion about possible ways to better protect fish in the EU.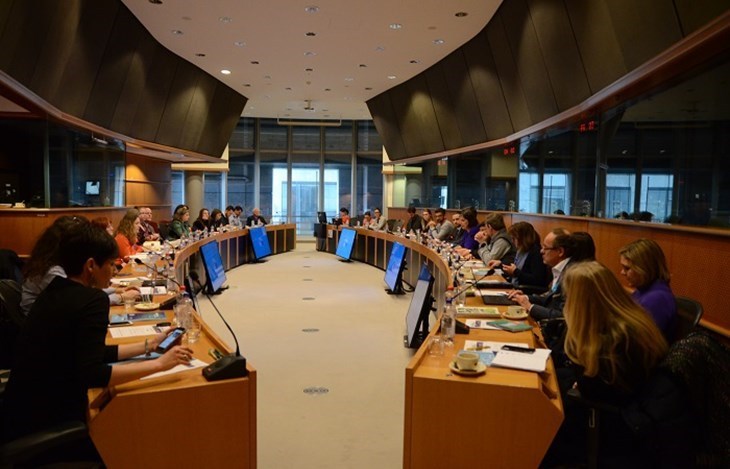 Unacceptable suffering
The lack of specific legislation on fish welfare in aquaculture means that fish farmed in the EU currently are exposed to unacceptable levels of suffering. For example, it is common practice for fish to be killed by asphyxiation in air or ice slurry. The use of these methods is contrary to the Guidelines of the World Organisation for Animal Health (OIE) to which all EU countries have signed up. More humane methods in line with OIE Guidelines and readily enforceable legislation specific to fish must be urgently implemented.
The aquaculture industry has developed very quickly over the last few decades and countless species of fish are now reared for human consumption but there is a general lack of even basic welfare knowledge. Natural behavior and the complex and emotional needs of each farmed fish species should be taken into account in order to minimise the welfare risks. Therefore, the EU should prioritise research into understanding the ethological needs of farmed fish and developing more humane methods of rearing, transporting and slaughter.
Compassion in World Farming continues its work on farmed fish welfare and their legal protection. We engage with MEPs eager to put the issue higher on the EU agenda. In the coming days, the Fisheries Committee of the European Parliament will vote on whether to carry the own-initiative report on fish welfare forward. We encourage the EU Parliament to consider the positive change this report could bring for an astonishing number of animals and recognise this crucial opportunity for fish.