Published 15/12/2020
Today, 15 December 2020, EU farm ministers adopted a joint position urging the European Commission to improve animal welfare through a new labelling scheme. While at first sight this appears to be a positive development for animals, the Council's failure to specify clear requirements for the label calls into question whether it will be effective in raising animal welfare standards — and whether producers and retailers will even be required to use it.
As Council President for the past six months, Germany has been pushing for a harmonised animal welfare label. This is also a priority issue for the EU Commission. Yet three out of four EU countries have expressed no appetite for a mandatory label. This means there is a strong risk that the label will be voluntary, leaving producers and retailers the option of not using it.
There is also no indication of whether the label will include information on the type of system in which the animals are farmed. Such information, which the EU labelling scheme for eggs provides, is crucial for empowering consumers to make an informed choice between products from intensive 'factory' farms where animals may be kept in cages or at high density and extensive or organic systems with higher welfare standards.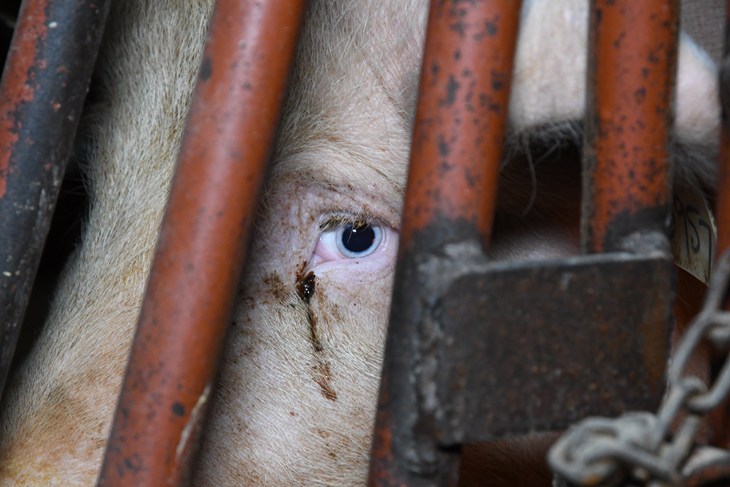 "To be effective the proposed label needs to be mandatory and to inform consumers about all the conditions in which animal products are produced," said Olga Kikou, Head of Compassion in World Farming EU. "A weak animal welfare label can lead producers to make a token effort for farmed animals. The fact remains, however, that animals may still be in cages, unable to perform basic natural behaviours, and the majority of them may still be raised in factory farms. As a consequence, this may eventually mislead people into buying more products from factory farms with the mistaken belief that they were produced to high standards and without having a full picture of the systems animals were raised in. Far from being an improvement, such a label would instead worsen the environmental and health crises that the EU urgently needs to tackle. This voluntary label may also eventually delay much-needed legislation with new rules on the conditions in which animals are farmed."