Published 08/10/2020
Today, 8 October 2020, we sent two joint letters to Members of the European Parliament to express our deep concern about a proposal to ban calling plant-based products 'burgers'. This will be voted on in two weeks' time, on 20 October 2020.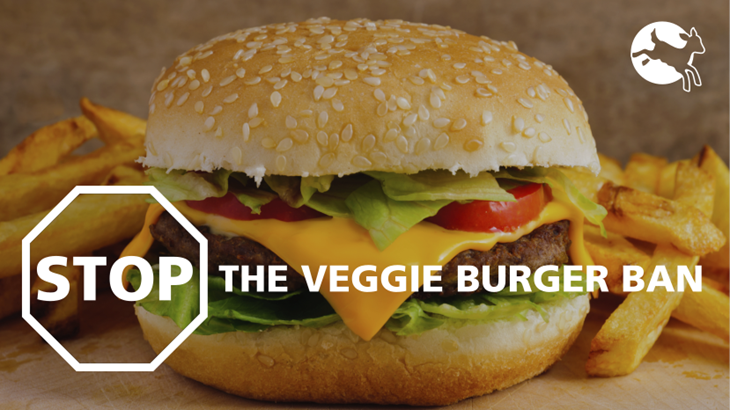 Together with NGOs and businesses, we call for a rejection of two amendments proposed by the Committee on Agriculture and Rural Development to the Regulation establishing a Common Organisation of the Markets in agricultural products:
Amendment 165 would effectively ban widely accepted and commonly used terms, such as 'veggie burger' or 'plant-based steak'; and

Amendment 171 would further restrict the naming of dairy alternatives by prohibiting terms, such as 'yoghurt style', 'alternative to cheese' or 'butter substitute' to describe plant-based dairy alternatives.
This would directly contradict the EU's objective within the framework of the European Green Deal to create a more sustainable and healthy food system. Encouraging the broader uptake of plant-based diets is a key means of achieving the European Commission's climate change ambitions, as well as reducing land use and water use and preventing further global biodiversity decline.
The scientific evidence is clear: industrial animal agriculture is a major contributor to climate change, environmental degradation, public health risks, biodiversity loss, and poor animal welfare.
For more information, check out our letters: