Published 19/02/2019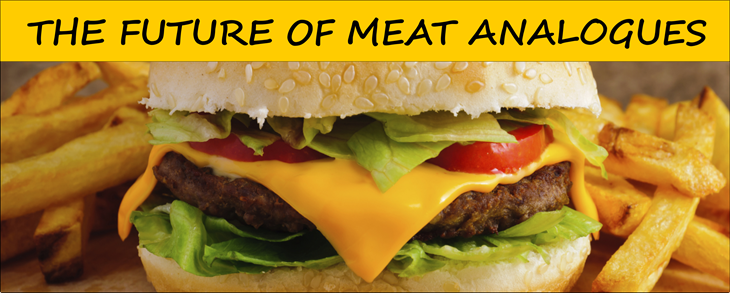 We welcome a new report by the leading policy think-tank Chatham House, published on 19 February 2019, which stresses the need for the EU to prepare for the future of the meat industry. The EU will need to change the eating habits of Europeans in order to address major issues related to climate change, resource depletion, and human health. Meat analogues, such as plant-based 'meats' and slaughter-free meats, can be part of the solution.
The report, titled "Meat Analogues: Considerations for the EU" looks into the latest technology that can replace conventional meat. It concludes that the EU needs to promote a clear, transparent and inclusive regulatory environment and needs to invest in research, development and commercialisation of these products.
Earlier this month, on 5 February, Research Fellow at Chatham House Laura Wellesley presented their report in the European Parliament.  It was organised by Compassion in World Farming and Humane Society International/Europe.
Philip Lymbery, Chief Executive of Compassion in World Farming and author of "Farmageddon" and "Dead Zone," says: "We are very pleased to have supported this research. With every passing day, more evidence mounts of the need to rethink our food if we are to save the planet for future generations. We need to reduce meat consumption in favour of more plants, exciting new meat alternatives, and non-factory farmed meat, milk and eggs. It's time to embrace a new era for protein – an era that doesn't rely on animals being confined, bred and killed for meat. With the climate and environmental odds stacking up daily against humanity, urgent action is needed. We welcome this call from Chatham House for the EU to take action and show leadership."
The report was presented in the European Parliament on 5 February at a roundtable discussion co-hosted by MEPs Eleonora Evi (Italy, EFDD), Sirpa Pietikäinen (Finland, EPP), John Flack (UK, ECR), Rupert Matthews (UK, ECR), Anja Hazekamp (Netherlands, GUE/NGL) and Florent Marcellesi (Spain, Greens/EFA). Participants shared their thoughts and positions on meat analogues, concluding that the development of meat analogues can help us create a resilient and ethical food system.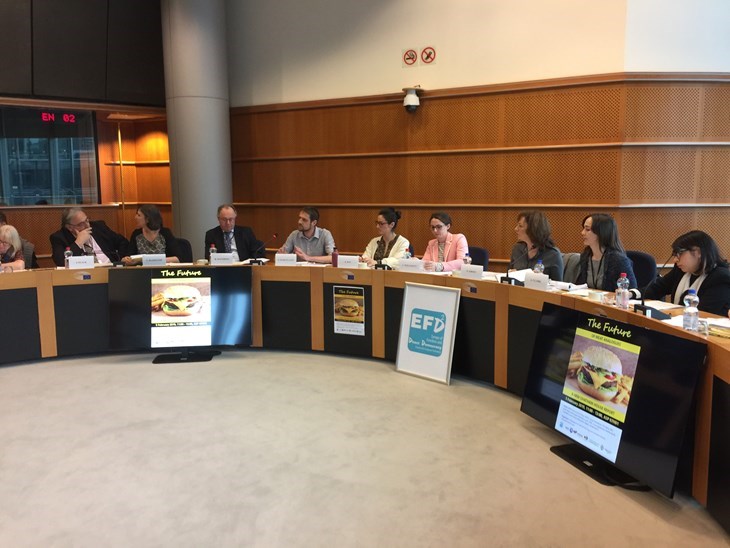 MEP Eleonora Evi (EFD2, Italy), host of the launch event in the European Parliament, says: "Our food system is not only leading us to an environmental and climate catastrophe, it is also exposing animals to cruelty and brutal abuses. It is a great progress that now you can finally buy a burger with a much smaller environmental footprint, for which no animals have been mistreated or killed. Products like this can help us create a truly sustainable, resilient and ethical food system!"
Olga Kikou, Head of Compassion in World Farming EU, says: "At present, there are 9 billion land animals raised for food in Europe every year. Most of them are crowded in factory farms, where these sentient beings suffer because they cannot perform almost any natural behaviour. A rising movement is demanding a change of the course of history of animal agriculture. Foods that recreate the sensory pleasures of meat can serve as the means to this change, and as the catalyst for making factory farming obsolete."
For more information, please read our position paper on meat analogues.