Published 24/07/2020
On 14 July 2020, Members of the European Parliament (MEPs) from across the political spectrum met virtually to discuss how they could further help our fight to end caged farming in Europe.
The meeting took place online as part of the MEPs' Cage-free working group, which is coordinated by the head of our EU Office, Olga Kikou. The attendees included MEPs and assistants from five key political groups, including green, left, and liberal parties.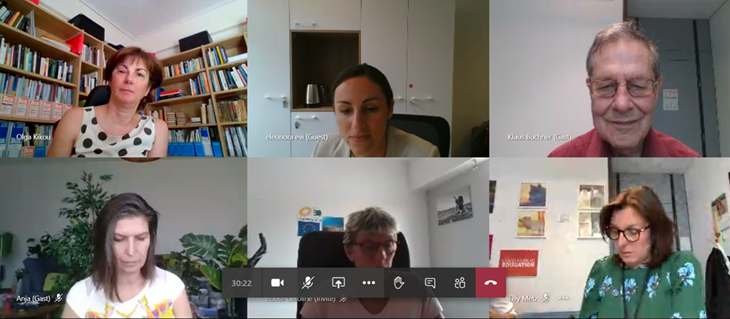 Every year over 300 million animals in Europe spend all, or a significant part, of their lives imprisoned in cages. Egg-laying hens and rabbits raised for meat are kept in space about the area of an A4 sheet of paper, and almost all sows spend half of every year inside cages, in which they cannot even turn around. This causes tremendous suffering, as these sentient beings cannot perform most of their natural behaviours.
The MEP working group supports the 'End the Cage Age' European Citizens' Initiative, which aims to abolish the use of caged farming in Europe. This Initiative is the biggest political push in the history of farmed animal welfare, having collected over 1 million signatures from all across the EU.
Once civil servants in each EU country verify the signatures, the EU Parliament will have to debate the issue, and the EU Commission will be obliged to decide whether to listen to its citizens and ban cages for farmed animals, once and for all.
During the meeting of the Cage-free working group, MEPs committed to continue supporting the European Citizens' Initiative through putting political pressure on other policymakers in Brussels. MEPs will continue to back up the campaign through actions, such as organising events, sending open letters, and raising this issue with other politicians during meetings.
MEPs also thanked Dr. Klaus Buchner (Greens/EFA, Germany), who is retiring, for his contribution to the campaign against cages. Among all MEPs, he was most successful in collecting signatures for the 'End The Cage Age' European Citizens' Initiative, having collected over 2,000 signatures through our Cage Fighter platform.
Together with the MEPs from the Cage-free working group and others, we will continue to campaign to ensure that the EU Commission will set a fresh and progressive tone to EU policy-making and prove to the world that the EU is really the leader in animal welfare, as they claim.
The Cage-free working group
Since 2017, the Cage-free working group has supported the 'End the Cage Age' European Citizens' Initiative with a myriad of actions, including organising events and calling for cage-free farming during debates in the EU Parliament.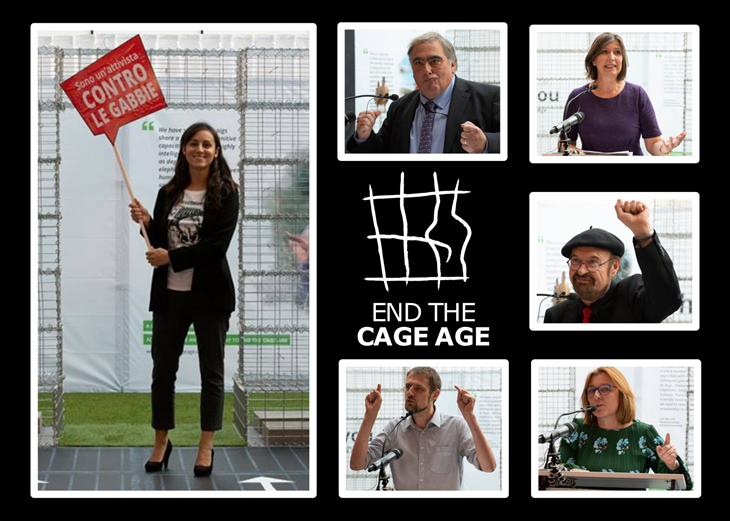 Co-chairs
Members