Published 09/01/2020
Today, the EU food safety agency criticized the use of conventional cages for rabbit farming in a new study. We welcome this report and call on the European Commission to use the latest scientific evidence and improve the lives of rabbits in the EU.
In the new report, released today, the European Food Safety Authority (EFSA) concluded that the welfare of rabbits is lower in conventional cages, compared to other systems. The key welfare issue for adult rabbits is that their movement is restricted. EFSA also concludes that organic systems are generally good.
This study follows a request by the European Parliament. In 2017, following an enthusiastic campaign by the supporters of Compassion in World Farming, the European Parliament called on the EU Commission to propose new legislation with minimum standards for farmed rabbits, and asked EFSA to produce this scientific study.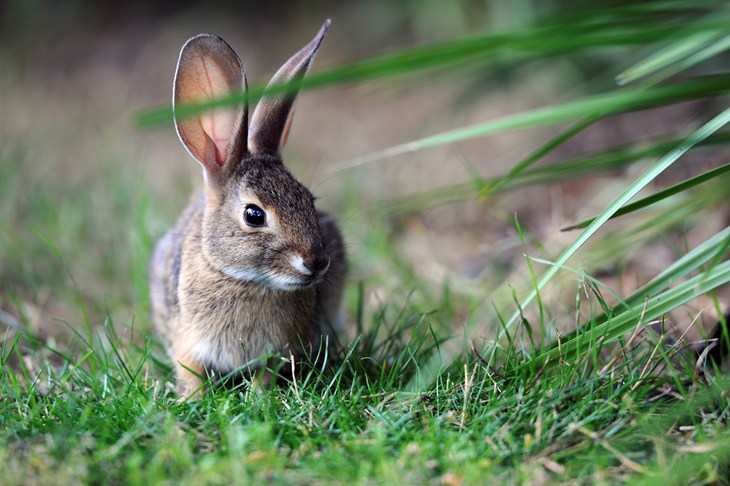 "Today, the EU food safety agency issued a scientific opinion, shedding light on the hard fate of the millions of rabbits, silently suffering in cages across the EU for all of their lives," said Olga Kikou, Head of Compassion in World Farming EU. "We call on the new EU Commission to listen to the advice of this agency and take measures to better protect rabbits. This includes proposing new, species-specific legislation for rabbits, which is lacking at the moment. This would be a big win for animals across Europe, as rabbits are the second most farmed species in the EU in terms of numbers."
"We also call on the new European Commission to ban cages for all animals, including hens, sows, calves, ducks and geese," Olga continued. "When caged, these animals live in similarly miserable conditions and cannot perform the most basic natural behaviors. The recent European Citizens' Initiative to End the Cage Age has made it crystal clear that EU citizens care deeply about farm animals, and that they want them out of cages. The EU must finally show leadership and do something about the concerns of its citizens."