Published 02/04/2019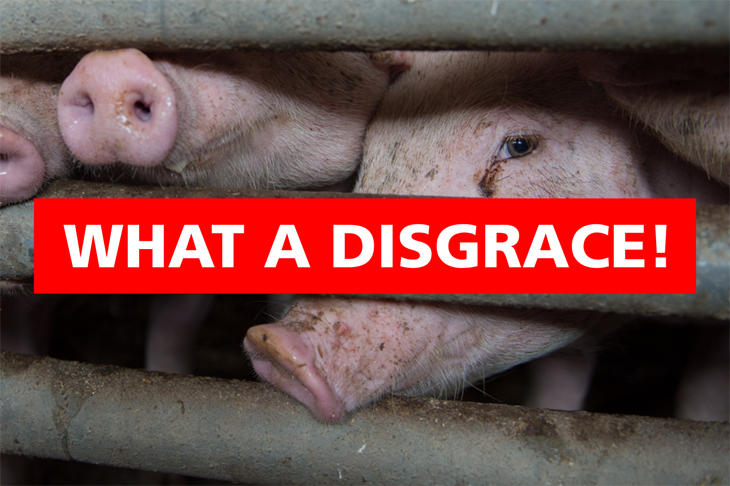 On 2 April 2019, Members of the European Parliament (MEPs) held a disgraceful vote in favour EU subsidies given to factory farms that abuse animals.
Earlier in February, the European Parliament's Environment Committee adopted a report on the EU's Common Agricultural Policy (CAP), which approved cuts to funding for factory farms and backed the introduction of higher animal welfare criteria for EU funds. MEPs in the Agriculture Committee, however, just rejected this progressive proposal by the Environment Committee.
"Today's vote is an utter disgrace!" said Olga Kikou, Head of Compassion in World Farming EU. "Directly elected Members of the EU Parliament who have a say on EU agricultural policy voted to continue spending EU taxpayer's money on intensively reared animals. This shows a clear disrespect for voters, who want a food and farming system that respects animals and is good for our health and the environment."
"On Valentine's day, MEPs from the Environment Committee showed their love for animals and said 'NO!' to EU subsidies for factory farms," continued Olga. "No animal should suffer in cages, where they cannot move or turn around. We hope that the next Parliament, after EU elections, the newly elected representatives will put an end to inhumane factory farms propped up by EU taxpayer's hard-earned euros."
The new Members of the European Parliament will chose whether to follow the recommendations in the reports of the relevant committees or to start a new process for the dossier.