The EU Commission is currently reviewing the EU scheme that supports the distribution of fruit, vegetables, milk and certain milk products to schoolchildren, from nursery to secondary school. As part of the review process, we have called on the EU to revise the scheme in order to shift dietary habits towards healthier and more sustainable foods and engrain these dietary habits in future generations.
Promote plant-rich diets
Vegetables and fruits should play a primary role in our diets and the recommended consumption thereof can help reduce the risk of various illnesses and other ensuing health problems. However, official EU polls have reported that a third of Europeans aged 15 and over does not consume any fruits and vegetables daily. Even more alarmingly, the recommended five portions of fruits and vegetables daily are consumed by a mere 12% of Europeans.
As diets play a major role in our lifestyles and determine our future health (and thus impact the health sector as well), this gap needs to be addressed and children should be taught from a very young age that high consumption of vegetables and fruits is the basis for a healthy and nutritional diet.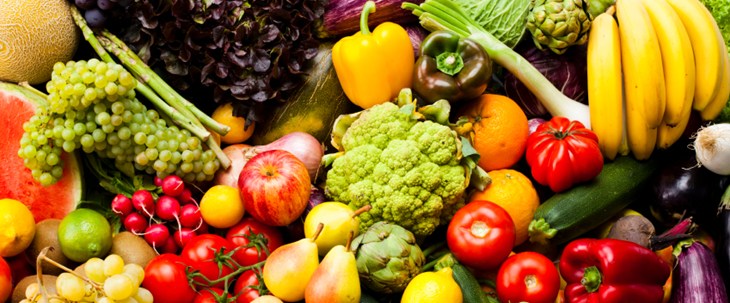 Consumption of dairy should not be the default
Consumption of dairy should not be considered as default. Instead, plant-based alternatives to milk should be encouraged and included in the EU measures towards healthier diets.
A multitude of studies have proven that fortified plant-based drinks (i. e. those with added vitamins and minerals) have a similar nutritional value to dairy milk and are a full-fledged substitution to cows' milk when it comes to calcium supplementation.  
Plant-based drinks have lower environmental impact than climate-damaging and resource-intensive dairy and are a great and healthy option for lactose intolerant children who should not be forced to consume dairy. Lactose intolerance is highly prevalent among Asian or African communities and hence, the addition of plant-based drinks is crucial for the sake of inclusivity of these minority groups in the EU.
The dairy sector is linked to serious welfare shortcomings, including but not limited to the separation of cow and calf shortly after birth, calf confinement in individual pens from birth, long-haul transports of unweaned calves at a very young age or the overproduction of milk and the strain it puts on cows' health (metabolic and reproductive disorders, lameness), etc. Promotion of plant-based foods could encourage children to opt for more ethical dietary choices.
If dairy milk is funded, it should always come from organic farming and promote higher animal welfare standards.
Next steps
Overall, in the EU, the consumption of meat and dairy is quite high at the expense of vegetables, fruits, legumes and nuts. The European Commission's Farm to Fork Strategy and Europe's Beating Cancer Plan both acknowledge this shortcoming and stress the need to shift to more plant-rich diets.
The review of the EU school scheme is a low hanging fruit in the multitude of options at the EU's disposal that can help promote the consumption of healthy plant-based foods. We call on the European Commission to be ambitious and help raise a future generation that cares about its health, the environment, as well as animals.