Published 13/10/2020
Ending the caging of animals, as part of a transformative change in animal agriculture, could make farming more sustainable and could bring better rural jobs, finds a new report by a sustainability think tank working on EU policy.
The new report was launched today, 13 October 2020, in a webinar hosted by a group of Members of the European Parliament working on cage-free farming and organised by Compassion in World Farming.
Win-win for environment and animals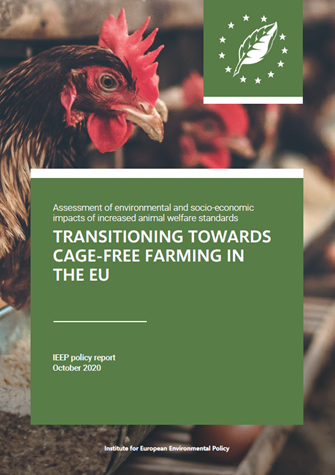 In the new report launched during the webinar today, the Institute for European Environmental Policy (IEEP) explored the environmental and societal benefits and trade-offs of ending the use of cages in the production of egg-laying hens, pigs and rabbits in the EU.
If paired with ambitious actions on addressing overconsumption, reducing protein imports and implementing large-scale organic conversion of animal farming, a cage-free farming transition could trigger the much needed environmental and socio-economic transformation, finds the report.
IEEP conducted this independent study, commissioned by Compassion in World Farming, on how a transition to cage-free farming could support a sustainability transition in the animal farming sector while delivering wider positive benefits to society.
The report presents a selection of policy tools and stakeholder actions that would support a transition to a cage-free EU, compiled through stakeholder consultations and a literature review. It describes three scenarios of how both farm animal welfare and the sustainability of production and consumption can be addressed simultaneously.
Greater implications for almost all aspects of sustainability can be expected if the cage-free transition is accompanied by changes in the scale of consumption and production of animal products and if there is a substantial departure from the current large-scale use of concentrated feeds, including imported proteins.
"Our research finds that advancing a transition towards cage-free farming as part of a wider sustainability transition can be a win-win for both environmental sustainability and animal welfare," said Elisa Kollenda, Policy Analyst at the Institute for European Environmental Policy. "The recent Farm to Fork Strategy signals the need to review and improve farm animal welfare legislation alongside many other steps to improve the sustainability of production and consumption. The linkages between the two need to be clearer in the debate."
End the Cage Age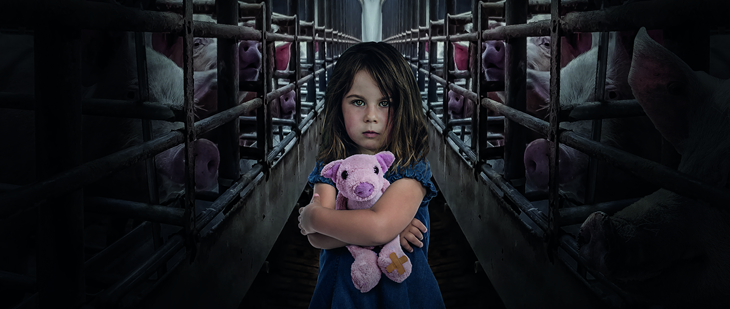 The IEEP study was commissioned by Compassion in World Farming to provide an evidence-based assessment and inform EU policymakers ahead of a key decision on whether to end the use of cages in animal farming.
Earlier this month, the European Commission received a European Citizens' Initiative signed by 1.4 million people across Europe calling for an end to the use of cages in EU farming. 'End the Cage Age' is only the sixth European Citizens' Initiative to reach the required threshold of 1 million signatures since the first Initiative was launched over eight years ago. It is the very first successful Initiative for farmed animals. The Commission has six months to respond to this Initiative.
"Factory farming is one of the worst offenders for the systemic breakdown of our one and only planet," said Olga Kikou, Head of Compassion in World Farming EU and one of the organisers of the Initiative. "The cage is not only a symbol for our broken food and farming system but it is one of the key pillars that keep this outdated model alive. We need a food and farming revolution. Let's start the transformation by ending the cage age!"