Published 05/02/2020
Today, we had a full room in the European Parliament to discuss the true price of meat! With MEPs, NGOs and business representatives, we spoke about the need for a sustainability charge on meat and animal products. We called on the EU to take the lead.
Together with the TAPP coalition, we co-organised the event to start the debate in Brussels on how to internalise the negative externalities from meat production. MEPs Bas Eickhout (the Netherlands, Greens/EFA), Mohammed Chahim (the Netherlands, S&D) and Sylwia Spurek (Poland, S&D) co-hosted the event.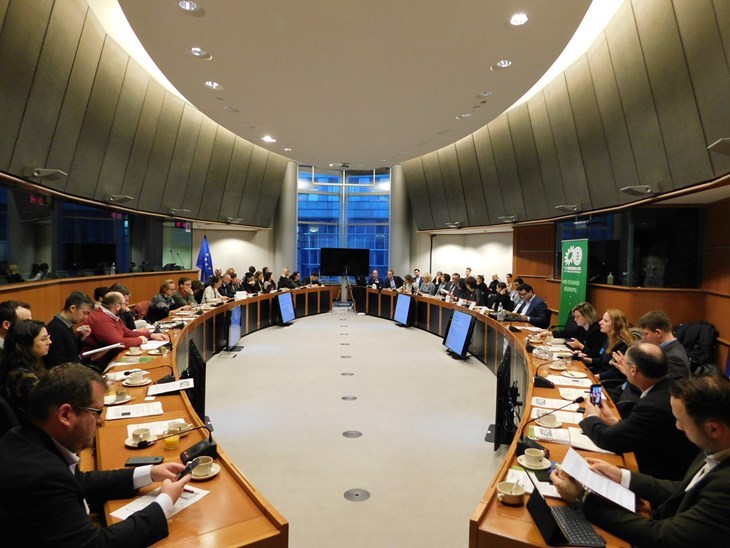 Our co-host MEP Sylwia Spurek opened the event, calling for change, as "the production of animal-based food is a threat to the climate, a cause of serious human diseases, a cause of suffering and killing animals."
CE Delft researcher Robert Vergeer presented their proposal for a policy package to incentivise the farming sector to reduce its environmental footprint and encourage consumers to adopt a more sustainable diet.
TAPP Coalition Director Jeroom Remmers advised the MEPs in the room to align the EU's food policy with its environmental and climate ambitions by ensuring that food prices include costs for greenhouse gas emissions.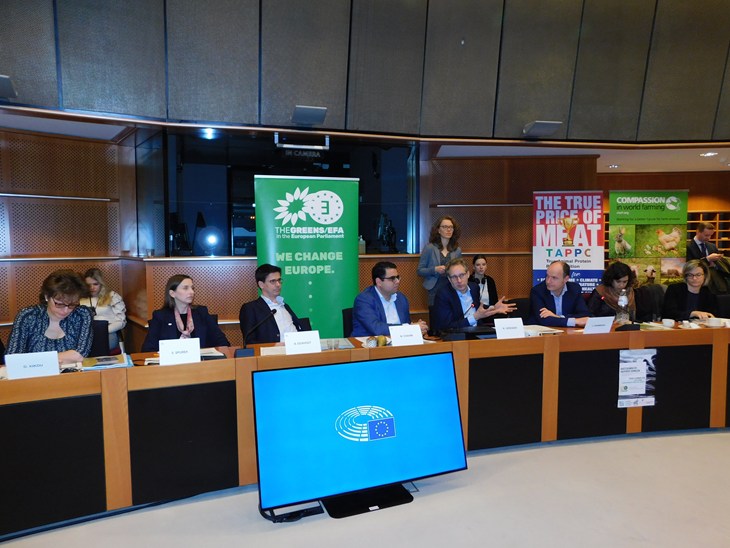 Along with the negative externalities from animal agriculture to the environment and our health, there are also many for animals. "We believe that the first step is to remove subsidies to factory farming and place taxes on unhealthy and inhumanely produced food," said Olga Kikou, Head of EU Office at Compassion in World Farming.
Co-host MEP Mohammed Chahim closed the event, saying that there is no such thing as a "farmer in a rural area with two sheep, ten cows and ten pigs, loving his animals and then at the end he gets a small subsidy... In certain countries 80% of [the EU farm subsidies] goes to the biggest four-five players in the country. Why should we subsidise these mega-million-dollar, sometimes billion-euro industries?"
Guests to this popular event included MEPs Anja Hazekamp (the Netherlands, GUE/NGL), Maria Noichl (Germany, S&D), Tilly Metz (Luxembourg, Greens/EFA), and Eleonora Evi (Italy, NI).
More photos and videos from the event can be found on our Twitter thread.