Published 10/02/2020
The event has been postponed due to the European Parliament's latest measures against the coronavirus outbreak. New date to be confirmed.
On 4 March 2020, we are organising a conference: 'Embracing a Better Future - Nourishing Europe,' with Jane Goodall as keynote speaker. The devastating impacts of a diet heavy in animal products are well-known. It is time to speed up the transition to better nourishment, with the emphasis on plant-based foods.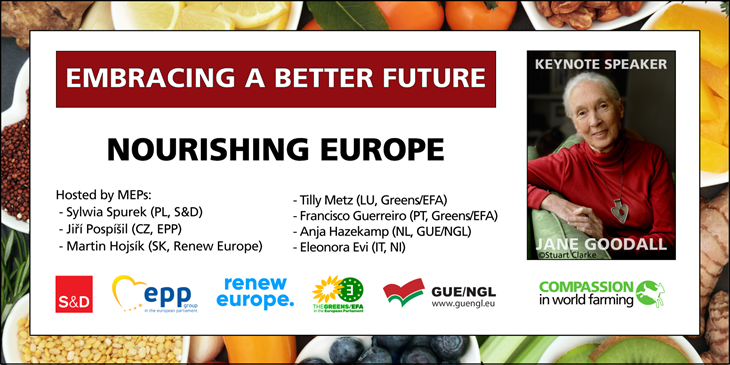 Compassion in World Farming is delighted to bring together global experts in science, sustainability, business and investment, who will share with us their insights into why and how we can best achieve this for animals, people and the planet, and the mechanisms by which the EU can spearhead this essential advance.
The event will take place on 4 March, from 14:00 to 16:30, and will be followed by a reception from 17:00 to 19:00. To register, please click here.
Our keynote speaker
Jane Goodall, PhD, DBE, Founder - the Jane Goodall Institute and UN Messenger of Peace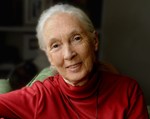 Dr Goodall is an ethologist renowned for her groundbreaking research into the wild chimpanzees of Gombe, now in its 60th year. The Jane Goodall Institute was founded in 1977 and Dr Goodall travels more than 300 days a year sharing stories about the programmes of the Jane Goodall Institute including the welfare of captive chimpanzees, community centred conservation and the global humanitarian and environment programme empowering young people, Roots & Shoots. She stresses that every day every action we take makes a difference and it is up to each one of us to decide what kind of difference we wish to make.
Our expert speakers
Philip Lymbery, Global CEO, Compassion in World Farming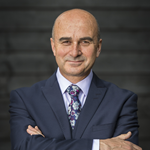 Philip is the visionary CEO of Compassion in World Farming, Visiting Professor at the University of Winchester and Vice-President of Eurogroup for Animals. He has played leading roles in many major animal welfare reforms, and is an inspiring speaker, ornithologist, photographer and naturalist. He is also an award-winning author. 'Farmageddon: The true cost of cheap meat' was chosen as one of The Times Writers' Books of the Year in 2014 and cited by the Mail on Sunday as a compelling 'game changer'. 'Dead Zone: Where the Wild Things Were,' is the first book to show how factory farming is a major driver of wildlife declines worldwide. www.philiplymbery.com
Rosie Wardle, Programme Director, Jeremy Coller Foundation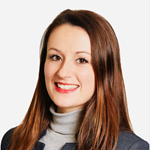 Rosie heads up the Foundation's strategic programmes to end factory farming. She is also Senior Advisor for the FAIRR Initiative of the Jeremy Coller Foundation. FAIRR is currently backed by investors with combined assets of over $20 trillion and works with major institutional investors to understand financial risk and opportunity in the food sector. Rosie also acts as Investment Associate at CPT Capital, a long-standing dedicated investor in the alternative protein space.
Steve Howard, Chief Strategy and Sustainability Officer, Oatly
Oatly has completely disrupted the food industry. Since 2014, the brand has catapulted from €20 million to about €200 million, with a current growth rate of 100%. Steve, named a "climate champion" by Time Magazine, is a leading sustainable business professional and a recognised authority on sustainability and climate change. Steve has served as Chief Sustainability Officer at IKEA Group and worked with UN bodies and businesses to achieve transformational approaches to sustainability.
Martin Rowe, Senior Fellow, Brighter Green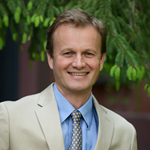 Martin provides consultative advice on environmental conservation, animal welfare/rights, and food security. He is also an author and President of Lantern Publishing & Media. Martin authored 'Beyond the Impossible: The Futures of Plant-Based and Cellular Meats,' a comprehensive overview paper on the current state-of-the-industries and their place in tackling animal suffering, environmental catastrophe and climate change.
Our Co-hosts    
MEP Sylwia Spurek (PL, S&D)  |  @SylwiaSpurek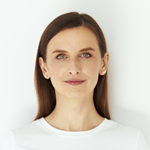 Dr Sylwia Spurek is an attorney-at-law and Doctor of Law who has worked on human rights issues for 20 years, including writing the first draft of the domestic violence law in Poland. Before her election as an MEP in 2019, she held the post of Deputy Ombudsperson, working on equal treatment, health issues and environmental issues. She is a member of the LIBE Committee and a substitute member of the ENVI Committee. Dr Spurek is a strong campaigner for animal rights and feminism.
MEP Jiří Pospíšil (CZ, EPP)   |  @Pospisil_Jiri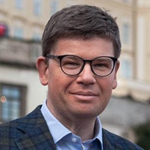 Jiří Pospíšil has a distinguished academic and political career. He graduated from and later served as Dean of the Faculty of Law at the University of West Bohemia, and has twice held the post of Czech Minister of Justice. He is a member of the European Parliament's Legal Affairs Committee and a substitute member of the Committee on the Internal Market and Consumer Protection, as well as the Subcommittee on Human Rights.
MEP Martin Hojsík (SK, Renew Europe)  |  @mhojsik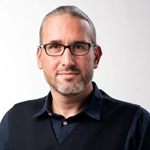 Martin Hojsík has been an elected MEP since 2019. He is a founder and a Member of the Board of Progressive Slovakia, for which he is the main environmental expert. He has long experience in environmental protection and climate change and has worked in a number of international organizations. He is a Member of the ENVI Committee and focuses on climate policies and the fight against hazardous chemicals.
MEP Francisco Guerreiro (PT, Greens/EFA)  |  @FGuerreiroMEP
Francisco Guerreiro is a Portuguese MEP from the Greens/EFA. He was elected in May 2019, representing the party PAN (People-Animals-Nature). He is the first Vice-Chair of the AGRI Committee and a full member of PECH and BUDG. During his mandate, and within the AGRI Committee, Francisco is committed to promote a reform of the EU's agricultural policy where animal welfare, plant protein production (and a transition to it), organic farming, and short supply chains are privileged and incentivized.
MEP Tilly Metz (LU, Greens/EFA)  |  @MetzTilly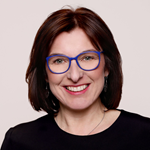 Tilly Metz is a Luxembourgish MEP with the Greens/EFA group. She is a member of the ENVI Committee and a substitute member of the AGRI Committee. She is Vice-Chair of the Intergroup for Animal Welfare and Conservation and received the "EU for animals" award for her commitment to animal rights and animal protection.  Another topic central to her work is the need to shift to more sustainable food systems.
MEP Anja Hazekamp (NL, GUE/NGL)  |  @anjahazekamp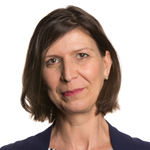 Anja Hazekamp is a hero for animal welfare, with a long and distinguished tenure in campaigning for animal protection. Appointed to the European Parliament in 2014, she was at the heart of a historical moment when a party for animals was elected to an international parliament. She works too against discrimination and for a more just world which respects people and the environment.
MEP Eleonora Evi (IT, NI)   |  @EleonoraEvi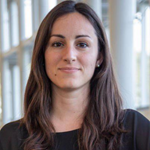 Eleonora Evi is an Italian MEP from the Five Star Movement, member of the Committee of Environment, Public Health and Food Safety and the Committee of Petitions. She is a committed campaigner for animals and one of the initiators of the European Citizens' Initiative "End the Cage Age", calling for a ban of cages in animal farming.