Location: Brussels, Belgium, hybrid working at least 2 days per week in office
Job Type: Full time position until end 2024, possibility of extension subject to funding
Help transform billions of lives. Including yours.
Compassion in World Farming is a powerful global movement dedicated to ending factory farming and radically changing our food systems to reduce reliance on animal protein, before it's too late. With offices throughout Europe, in the USA and China, we are an influential organisation whose supporters and partners throughout the world help us deliver on our initiatives.
We are recruiting for a Policy Officer to join our EU Office Team based in Brussels, Belgium, hybrid working at least 2 days per week in office.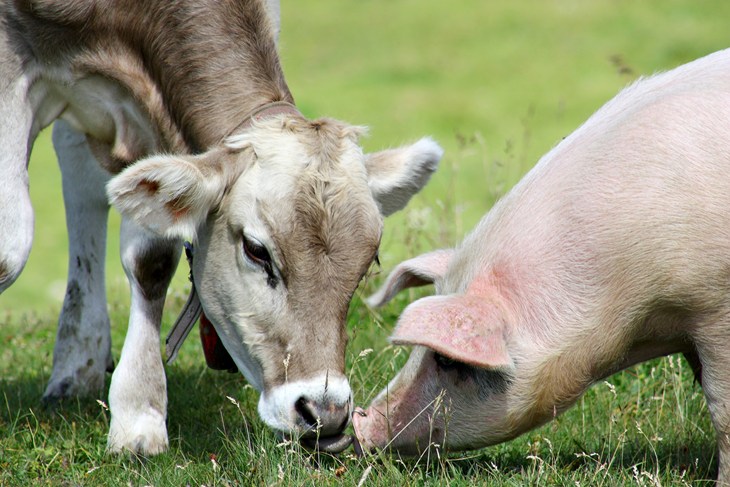 About the role
The Policy Officer will contribute to the work of the EU Office team by delivering advocacy and communications work within a portfolio of issues set by the Head of CIWF EU. You will support the profile of CIWF's work in Brussels, prepare outreach materials for the European Commission, European Parliament, and Council as well as other EU institutions and stakeholders. You will prepare briefings, position papers and voting recommendations and will contribute to public consultations. You will participate in events, both in person and remotely and will network with a variety of external stakeholders.
About you
This post requires a professional with a personal interest in animal welfare and environmentalism. Candidates should have three to five years of experience working in policy advocating for change with governments or intergovernmental organisations. Experience in working with EU institutions or officials will be considered an asset. Candidates should have experience in creating policy materials, organising meetings, events and webinars, working with internationally based teams and to be fluent in English (proficiency in other European languages is desirable). Furthermore, candidates should have excellent communication, analytical and organisational skills and to be able to work as part of a team as well as on own initiative. Good knowledge of farm animal welfare, food, and farming sector issues; campaigning strategies and policy and political process at EU level will be considered an asset.
Our commitment to diversity
Compassion in World Farming is committed to providing equal opportunities for everyone, regardless of their background. We value diversity and lived experience, and acknowledge the underrepresentation of people from certain backgrounds, both within our organisation and across the sector. We welcome applications from underrepresented groups, whether these be of ethnicity, gender, identity, religion, physical ability, sexual orientation, or other
Applications
Read the full job description

All applicants should send their CV and a cover letter

 to

Recruitment@ciwf.org with the reference "Policy Officer EU"
The closing date for applications is 25 September 2022. The expected starting date is November 2022
Applications will be evaluated on a rolling basis. We anticipate a high number of applications, therefore, only shortlisted candidates will be contacted